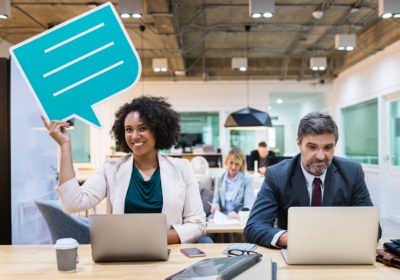 A successful Investor Relations strategy is often made up of a number of different components. Distributing press releases, blogging, online ads, email marketing, and of course social media may all be a factor in one way or another. Despite the growth in social media, many investor relations professionals remain unclear as to how it can be used to benefit their publicly traded company. Issues regarding prudence, necessity, and disclosure can be potential pitfalls for IR professionals; while others might believe that investors simply are not interested in receiving information via social media. This article should clear such opinions and help you develop an effective plan to exploit the benefits of social media platforms and improve your Investor Relations strategy.
Discover Relevant or Trending Topics
Perhaps the best benefit of social media to your investor relations strategy has nothing to do with sharing updates; it is about conducting research. Social media gives you a direct look into the thoughts of your shareholders, the investor community and the broader market in general. At any given time, social media allows you to find trending topics and conversations that could make your expertise or IR pitch more appealing to your ideal target audience. While there is no shortage of tools available that cover important social media networks like Twitter, Facebook, LinkedIn and Instagram, one of my favourite social media listening platforms when it comes to Investor Relations is Boardreader. With Boardreader, you can search up to three terms across multiple forums to see what people have to say about them. It's a simple yet great way to find conversations about your company. Also, don't forget to monitor your cashtag.
Spot Potential Pain Points
Even more important than following topics, it's a good idea to use social media listening to spot timely issues that could lead to pain points for shareholders. An example of this might include tax season, where some investors might seek guidance to understanding their returns or looking for mentions of your company after a press release. Whatever the case may be, you can use social media to potentially find some not-so-evident setbacks that can be relevant to your company.
Create a Social Media Calendar
In the case of topics that you can plan ahead for like press releases, product announcements, assay results or other announcements, you can create a content calendar in advance that overlaps both your investor relations and social media strategies. This can include sharing related announcements as an update on your social media networks, but also reaching out to journalists or news outlets with a pitch related to their audience. Preparing in advance can help you stay on top of your investor relations tasks in both social and traditional media.
Merge Your Social, Content and IR Strategies
Whereas Social Media, Content Marketing, and Investor Relations each require their own approach, these strategies tend to overlap. Being so, you can create timely campaigns that integrate all of these categories so that your investor relations appears cohesive to the investors who follow you in more than one way. In addition to a consistent brand message, merging your social media, content, email and other investor relations material gives you some opportunity for cross-promotion. We talked about re-purposing or "remixing" your investor relations material in addition to some other content hacks at length here.
Think Local First
A common mistake made by some companies is making coverage from the press on a large, national level a priority. While preparing pitches for the press should be a part of your overall IR strategy, focusing on specialized or local press outlets first can help you when you are ready to move onto the bigger channels. Using social media, you can reach out to local publishers or specialist authors and form relationships with them, who can influence people within your target audience on your behalf.
Position Yourself as a Thought Leader
Social media offers publicly traded company officials and directors a fantastic way to position themselves as thought leaders or experts within their industry. Whether that is providing commentary or tips to trusted publications, producing webcasts and presentations, or regularly blogging and being active on twitter, social media provides a great outlet for promoting content like that which can help you gain even more trust among your followers and the broader investor community.
Focus Your Message On Your Investors
When you are crafting messages for social media, it is important to focus on some key messaging points – those two or three things that represent your company values as a whole and topics you really want to be talking about. Rather than simply explaining what your business does, consider writing a pitch as if you were speaking with a shareholder, a potential investor, or a journalist. Focus your message on how your company is making an impact in your industry, the benefits you offer to customers or what problems you are solving. Taking this approach with your content will resonate with audiences on social media.
Boost Your Content
If you have gained any recent coverage from the press, or a Youtube channel, or you have produced a webcast of your own, social media is a great channel to get even more visibility for that content. Post links and descriptions of each piece of content on your social media networks allowing more investors to discover and read about your news, or what your CEO has to say about your company or industry in general. Bonus tip: if you have a Facebook business page, upload any video content natively. We talked about the benefits of uploading your videos to Facebook among other great advice here.
Make Your Content Easily Shareable
All good publicly traded company websites should have an Investor Relations section, fully customized with a press page on your site where investors can see what is new with your company. But what makes great websites is making sure your website, especially your Investor Relations page, is mobile friendly. According to ComScore, 40% of news content was read on a mobile device. The internet, in general, is becoming more mobile, as such your content should be easier to read and share on mobile devices. Make sure you put your presentations on LinkedIn Pulse, any photos or maps on photo sharing platforms like Instagram, and add "Click To Tweet" text in your news releases as well as any blogs.
Measure The Results That Matter
Creating and sharing content on social media is one half of the process; the other is measuring the impact social media has on your investor relations goals. If your goal is to use social media to increase your email subscribers, make sure you have some way to measure captures from social media. Whatever the case may be, it can take a while before you start seeing measurable results in this area, so you have to stick with, and make slight adjustments to your strategy for a good period of time in order to see real results.
Final Thoughts
Investor Relations has not changed. What has changed is the distribution opportunities as well as the creative ways you can reach your audience. Traditional media is still what drives growing awareness, but social media can be used to create the wave of activity to make it an easy decision for a journalist to cover your company's story. Social media has very little to do with the tools you use to create and share content, but about the conversations that you are creating.