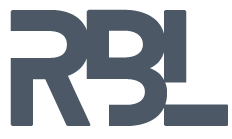 media culture
Established in 2008, our journey has been one of continuous success.
At the heart of our mission is the commitment to propel your ideas into existence. As a steadfast partner for public companies, we take pride in our well-established track record of amplifying brand awareness and significantly boosting return on investment (ROI).
Our strategic focus extends beyond mere promotion; we meticulously strive for the ongoing enhancement of shareholder value. At RBL, our dedicated team is here to serve your ideas to a broad and discerning investment audience, ensuring lasting impact and success. Trust us to be the driving force behind your ventures, navigating the intricate landscape of business with expertise and unwavering support since our inception in 2008.
Our long-term partnership and experience with RBL Communications has been outstanding.
RBL Communications crafted tailored strategies that not only aligned with our objectives but exceeded our expectations. Its cost-effective approach maximized the impact of our campaigns within our budget.
The strategic planning, continuous optimization, and transparent communication were key strengths. RBL Communications kept us informed, proactively suggesting improvements based on data-driven insights.
Its commitment to staying updated with industry trends showcased RBL's dedication to our success. I highly recommend RBL Communications to any small-cap company seeking a reliable and results-driven digital marketing partner.
I want to express my gratitude to RBL Communications for their outstanding service over the years. Their expertise and dedication shone through at every step of our collaboration. From their clear communication to delivering results that surpassed expectations, RBL Communications is a true partner in success.
Highly recommended.
I am thrilled to share my positive experience with RBL Communications. Their team's proficiency and commitment to delivering high-quality solutions have significantly impacted our project's success.
RBL Communications stands out for their innovative approach and exceptional customer service. Their tailored solutions addressed our specific needs, showcasing a deep understanding of our requirements.
I highly recommend RBL Communications for anyone seeking reliable and effective services for your public company.
I am delighted to share my positive experience with RBL Communications. Working with their team has been nothing short of exceptional. RBL Communications not only delivered on their promises but exceeded our expectations. Their commitment to excellence, attention to detail, and innovative solutions have significantly contributed to the success of our project.
The team at RBL Communications is not just knowledgeable but also highly responsive and client-focused. They took the time to understand our unique needs, providing tailored solutions that truly added value to our business.
From start to finish, the communication was clear, and the results spoke for themselves. I wholeheartedly recommend RBL Communications for anyone seeking top-notch expertise.
Thank you, RBL Communications, for your outstanding service and dedication to client satisfaction.