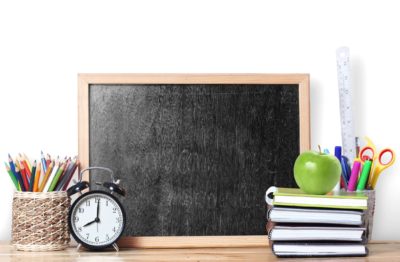 In this globalized, interconnected society, reading and writing skills in another language is an essential skill to have. Your question should be – what language should you learn? For anyone growing up in Latin America, The Middle East or Asia where English is not commonly spoken, your choice is fairly obvious – learning how to speak English can open up doors for you around the world. If you are still considering learning English as a Second Language, here are the top 4 reasons why you should.
Global Business Speaks English
Are you interested in working for a Fortune 500 company? Then it is highly likely that English will be the language they use to communicate. English is the well-established language for international business, therefore the majority of multi-national corporations would require staff to comprehend a degree of English. As a matter of fact, 90 percent of European Union Nations have English Learning as a requirement for young students. Even with China's growing economic force, 6 percent of have said that English was the language used most often to communicate with those in other countries in a business setting. Having knowledge of the language used by where the company operates can only advance your career prospects.
1.75 Billion People Worldwide Speak English At a Useful Level 
Excluding Chinese Mandarin, English is the most spoken language in the world. That said, English has a far greater reach, as a significant majority of people speaking Mandarin are concentrated in China. Over 50 countries worldwide use English as an official or primary language. English is often the language used by default whenever people from different nations get together. There is no better way to illustrate English's impact than looking an India. The population speaks over 700 languages and dialects, yet it is English that is spoken as a glue to bring these people together.
English is the language of Governance
The United Nations, World Trade Organization, The European Union. The World Bank and countless more globalized organizations use English as their official language. Even the G20 countries, which account for 85% of the gross world product, use English primarily to communicate their policy to the world. Having good knowledge of English is important for accurately interpreting these announcements and global initiatives.
English Language Dominates The Internet 
There are more than 1 Billion Websites worldwide, and 52 percent of them are written in English. While getting the exact statistics can be a little tricky, the dominance of English language on the web is clear by taking a quick look at the statistics from the "Estimation of English and non-English Language Use on the WWW" research project.
Add to this the fact that 948 Million people use English to speak to each other on Social Media, there's an abundance of cyber content for people who can't fully speak English are totally missing out on.
Learn English Through Innovation 
One of the most effective and interesting ways to learn any new language is about soaking up jargon and colloquialisms. ELL Business allows learners to combine technology and traditional learning, challenging you to recognize and negotiate meaning, providing better English comprehension which is vital to good decision making. Learning English as a Second Language could connect you to the global community while help embrace other cultures. Contact us today and we will help find an English Learning Language solution based on your needs.
Citations:
http://www.reuters.com/article/us-language-idUSBRE84F0OK20120516
https://arxiv.org/abs/cs/0006032