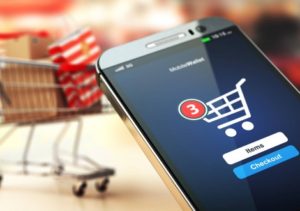 Ecommerce marketing can be super complicated. There are so many different strategies that you can try, so in this blog I am going to break down eleven strategies and tips that you should really focus on the most. It will cover topics such as SEO and website architecture, social media marketing and customer experience. If you dial these strategies in, you are going to find success online.
Use a Good Shopping Cart
There are three shopping carts that I work with all the time that I really love, so check these out if you are not already on these carts. These carts are Shopify, Woocommerce and Bigcommerce. These three carts are really good from a perspective of SEO, design, and also paid search if you plan on running paid ads on Social (more on why you should further on). These carts have great site architecture so your site visitors are never three more clicks away from what they are looking for. They give you  everything you need to scale your business and also have a support team to back you up when you need the help.
Optimize Your Product Pages
Spend a tremendous amount of time optimizing your product pages. Spend some time writing a good product title and a thorough product description. The point I am trying to make is don't just use the product name. Use something within the title that people might actually searching online. Start by doing some keyword research and figure out how people are searching for your products and make that part of your product title. You can also include modifiers or magnet words in your title tag. Adding terms like Best, Cheap, Online, Deals, Review, Free Shipping to your product title will help you naturally show up for long tail searches that contain those words. Also do not hesitate to write a detailed product description. Industry studies have found that longer content tends to rank better in google and these findings are very relevant to ecommerce sites too! Google wants to understand what your page is all about and when you provide lots of content to google you help them do just that. Also when you publish long content your customers can understand what they are about to buy. Now, you are probably not going to have time to write 1000 words for every product page on your site. That said, I highly recommend writing long product descriptions for your ten most important product pages.  Make sure to include these keywords naturally in the product description between 3 and 5 times. Final tip here, make sure you have trust badges on the page, mention shipping details (Fast, free if offered) and get reviews of your products from your customers. Studies show that if you have reviews on your product pages this can increase your conversion rate significantly.
Schema Markup
This is a little more advanced when it comes to SEO but make sure you have schema markup on your product pages. Let me summarize what this is referring to. When somebody is searching for a product on google, in the google search page before they even visit your website they are going to see what google calls product rich cards. These product rich cards display a product image and some basic information right on the search results page. This is going to give you an advantage over your competitors and make you a little more visible organically as people search for things on Google. Here's a quick tip: if you go to Schema Markup Testing Tool, it will take you to a test site where you can put your product page URL in and the testing tool will tell you if you have the proper schema markup or not. If your product page doesn't have the proper schema markup, there will be some warning signs as well as some tips there on how to make sure you have proper schema markup in place. But if you are using Shopify, Woocommerce and Bigcommerce, these carts typically have good schema markup out of the box allowing you to build upon that.
Optimize Your Product Feed
Another handy tool is to optimize your product feed via google merchant center. Google merchant center is what you are going to use to run google shopping ads, which will be discussed further on. But the product feed is highly important. You want to ensure that you have good information in there with regards to your product title, product description, and your keywords so that you do show up when people are searching on google shopping when you are running your ads. You want to be in the game when somebody is looking for your product so take some time to perfect your product feed optimization.
Run Google Shopping Ads
Google shopping is very popular. When people go to Google and search for something such as dress shoes, they will click on the shopping tab and what you will see there is a list of ads. So if you want to be in that shopping tab you are going to want to run Google shopping ads. If you are investing in product ads then here's a tip. Optimize your product ads based on their performance. If you have ecommerce tracking setup you can see the revenue generated from each product. In other words you can really see your ROI per product ad. What you will want to do as time goes on is turn off the ads on products that aren't doing so well, and allocate your budget on the products that are doing well. This is going to really increase your return on investment over time.
Dynamic Retargeting Campaigns.
Running retargeting ad campaigns off of your Google shopping ads and your website visitors allows you to reach people that previously visited your website or looked at specific product pages. As they surf the internet after that on the Google display network, which is made up of thousands of websites online, they are going to see banner ads of your brand, showing the specific products that they looked at earlier. These ads are very relevant. Running retargeting ads helps you stay top of mind until they are ready to purchase your products from your website. You can also run retargeting on Facebook and Instragram. So if somebody coming to your site and looks around your product but doesn't make a purchase on their first visit, later that day when they are on these social networks looking through their feeds, all of a sudden they will be displayed an ad for your brand, thus bringing you back to the top of their mind. So by retargeting in a dynamic way, you have the potential to bring a lot more sales back to your business.
Run Facebook and Instragram Ads
These are huge channels today. People are on Facebook all the time. So you need to target people on Facebook. The targeting can be so precise that you can get an ad in front of the person that would be perfect for your product. Let me give you an example. I run a company called GROOVETECH. We help independent artists and small record labels fund, press and sell vinyl records. One of my strategies involves targeting people with a particular taste in dance music, in cities without a record store. How targeted is that? When these audiophiles come across these ads, they are highly likely to like my brand, get to understand my brand and eventually buy from me. Make sure you are taking advantage of Facebook and Instagram ads as these are big breadwinners for ecommerce today.
Invest in Your Social Media Organically
Whether you need to do this yourself or hire somebody to create content for you, you need to make sure you have an organic presence on social media. What that means is you are creating and sharing engaging content on social media. By doing this you are slowly but steadily building your brand organically eventually increasing your followers over time. A higher number of followers leads to more clicks, more clicks leads to more traffic, and more traffic leads to more sales.  As your followers increase so will your sales.
Automate Your Email Marketing
Email marketing is massively important. Many businesses fall short because they spend a lot of money to get a customer to make that first purchase but they don't re-market to those people via email effectively enough to get them to come back and make future purchases. If you can get just 10% of your customers to make one more purchase than they normally do think about what that does to your revenue. With email marketing, it allows this in an automated way to make that happen. For instance, you can setup an automated campaign for holidays; just set these campaigns up at the beginning of the year for the next 12 months, with individual promotions on every different holiday that automatically gets sent to all of your past customers. There's many other ways you can get creative with email marketing campaigns. You can send out automated emails to capture reviews of your products. If you are creative with your email marketing and you automate it this, it can really help you scale your business so that you can increase your sales overall and your ROI on your marketing dollars.
Use a CRM
Too many ecommerce stores don't really have a CRM. Many are actually using the back-end of their cart to look at customer data and using that as a CRM is not that effective. You want to integrate your cart with an actual CRM so that you can populate all of your customer data and even add additional data in there as you interact with your customers. Working through a CRM can be life-changing for your bottom line. If you just reach out and ask your customers about their last purchase, even if it is simply asking whether they got their package alright can provide you with insights on other opportunities they might be interested in. While CRM's require a huge investment upfront, they offer potentially great returns for sales people to connect the dots in your sales process within your business.
Create Customer Care Packages
Don't just send your customers a bag with a logo on it. Create a customer care package that you send out to your customers along with products they have purchased from you. Send them a nice package that has a short note, a card, a coupon for future purchases or better yet, a referral card that they can share with a friend. Not only is this a nice experience for your customer, it is really going to give them a good sense of feeling towards your brand and is probably going to get them to come back and purchase with you again. But one really hot tip here is if you are selling on other channels such as Amazon, when you send out your products with the care package you should recommend they come back to your branded website in order to make future purchases. This will increase your profitability and bring more visitors on your own website. So take extra care when designing these customer care packages. Design something really nice so that you can stand out in the crowd from other businesses you may be competing against .
So ecommerce is a super intense and competitive space and I can write in depth about a variety of ecommerce strategies but I feel these 11 tips are really the ones that are the most important. If you have any questions please send them to me by email. I am a Google Shopping Certified professional and would love to hear how I can help. Put your thoughts and opinions in the comments below if you can.